The automotive industry in India has been growing at a breakneck speed. It is one of the most strategic sectors that contributes massively to the country's economic growth and has been a primary employment provider over the decades. Currently, the industry has been immensely benefitting from several new tailwinds, such as the emergence of India as a manufacturing hub, policy support to increase exports, technology disruptions such as an ambitious shift towards electric vehicles and other green mobility alternatives, and aggressive R&D on the production of automotive components among other reasons. These developments will help create opportunities at all levels of the automotive value chain. As per a
report
by the India Brand Equity Foundation, the Government of India expects the automobile sector to attract US$ 8-10 billion in local and foreign investments by 2023. As the boom in the auto sector becomes loud and clear, manufacturing and mobility related careers are finding a favour among job seekers.
The automobile sector is often a good indicator of how well an economy is doing as it reflects macro-economic developments and tech advancements in the country. In India, the growth has fuelled the creation of extensive jobs across manufacturing, R&D, mobility engineering, assembly line etc. The requirement for skilled automotive professionals has also multiplied because of the EV revolution that has almost rejigged consumer expectation from vehicles. A report by EY states that the Indian EV industry is expected to gain USD 20 billion by 2030. This elaborately explains why the industry is looking for professionals who are willing to be early adopters of these new technologies so that they can lend the best value to both the sector at large.
For those looking to build a career in the automotive sector and work hands-on with both vehicles and technology,
Indian Institute of Science's PG Level Advanced Certification Programme
in Mobility Engineering can open the right learning opportunities and prepare learners for this fast-moving sector.
Congratulations!
You have successfully cast your vote
Designed to help automotive enthusiasts and aspiring professionals drive into the future of mobility, this programme has been developed by Indian Institute of Science, one of the world's most-reputed research institutes. The programme aims to initiate learners into the nuances of automotive technology and mobility trends and will be delivered by IISc's Centre for Continuing Education (CCE). The programme follows a high-impact format that consists of interactive live sessions with the expert IISc faculty, practical and experiential learning supported by case studies for real-time expertise, industry interactions with top automotive professionals, mentor support by industry practitioners and IISc campus exposure with two campus visits of 2 days each. With this, aspiring auto professionals will get a wind of how the sector operates, understand the changing manufacturing requirements in mobility, and uncover challenges of present and future mobility solutions.
One of the primary factors that give the PG Level Advanced Certification Programme in Mobility Engineering an edge is its IISc (Indian Institute of Science) association. The institute has set a benchmark in research expertise across several fields and is also one of the first three publicly funded institutes to be awarded the Institute of Eminence status. IISc alumni are recognised for their significant academic and industry positions around the globe. This initiative by IISc to start a mobility engineering programme reflects on the institute's recognition of auto and mobility as a sector that has immense potential for growth, and also an effort to train individuals thoroughly so that they can contribute to their best potential.
Another key aspect to highlight about the program is its focus on sustainability. As the world transitions to a more sustainable future, the automotive industry is under increasing pressure to reduce its carbon footprint. The program covers the latest advancements in electric and hybrid powertrains, as well as sustainable materials and manufacturing processes. By educating students on the latest sustainable technologies, the program is preparing them to contribute to a more sustainable automotive industry.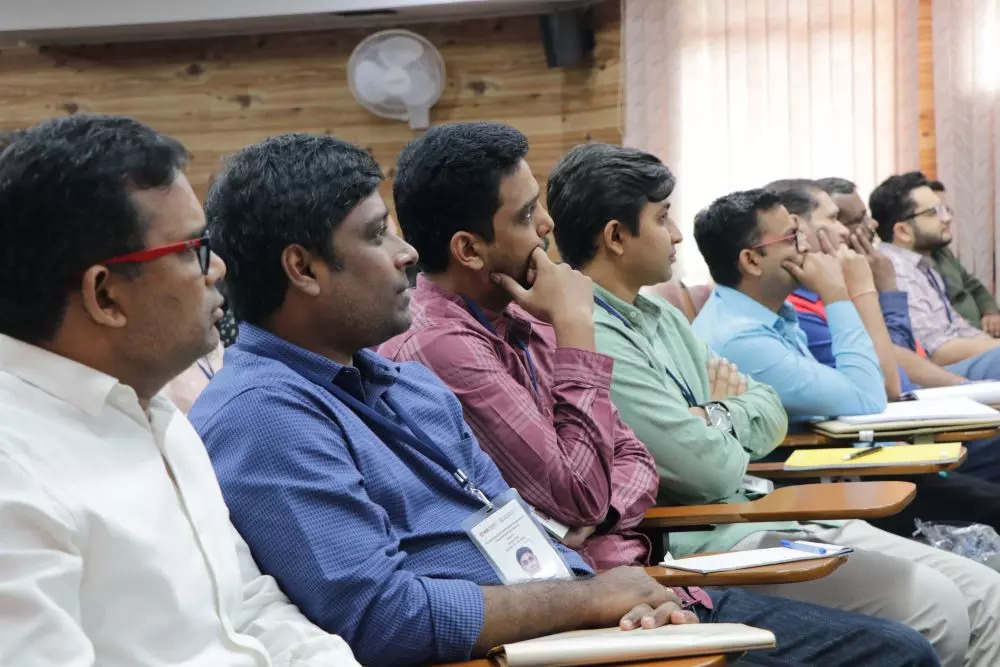 Auto and mobility are technology-intensive and data-driven and CCE will deliver this programme to meet the requirements of various target groups, eg: research & development (R&D) laboratories and industries, research scientists and engineers. Thereby, it will help learners to grow into competent experts in the field of automobiles.
The programme is ideal for professionals who:
Want to build a career in the automotive and mobility sector and engage with the latest trends and technologies
Are keen on being an early adopter in the future of mobility, especially smart power, renewables, energy efficiency, electrics and green mobility
Are looking for a programme that is holistic and gives them a promising learning experience for a career upgrade
Find out why professional want to join this high-impact program:
"Our organisation is moving towards achieving zero emissions and reducing the carbon footprint on the planet. This programme will enable me to move towards achieving it and help me grow into a better and bright future." – Karthikeyan, Senior Manager at an automotive company
"The future is solar, electric, and Indian. So I need this programme to sharpen and update my thinking in this direction and give me a launchpad for my quest." – Nitish, Vice President at a financial securities company
"I am interested in EV designing, which has a great future career prospect in India. So I am looking forward to joining this programme." – Sithara, Data Scientist at a global accounting company
"I have worked in the automotive driveline product design and analysis for the last 14 years. EVs are changing how we move, and I am keen to learn them to groom my professional career." – Bapusaheb, Project Leader at a IT consulting company

In-depth curriculum delivered by expert faculty
The PG Level Advanced Certification Programme in Mobility Engineering, one of the firsts in the country, features a cutting-edge curriculum that has been designed keeping in mind the latest advancements in the automotive world such as the development in EV technology, green mobility, emission control, IoT, hybrids, telematics data etc. It is thus designed to provide learners with a 360-degree take on the automotive industry. Apart from instructing learners on the existing technologies and trends in the sector, it features modules that will prepare them to lead and navigate the imminent transformations that this sector will experience. Through its practitioner's curriculum and experiential learning format, it enables professionals to build high-performance mobility solutions.
By the end of the programme, learners can boost their knowledge of urban transportation systems, electric vehicles, modern vehicle design and more. The programme features various modules such as Modeling Urban Transportation Systems, Methodologies for Modern Vehicle Design, Vehicle Structural Analysis & Design, Vehicle Dynamics, Electric Vehicles, Power Electronics for EV Batteries and Propulsion, Thermal Management of Electric Vehicles, Hybrid Vehicles, Automotive HMI and Smart Mobility and IoT Data Analytics among others. This intensive curriculum has been designed by distinguished IISc Faculty and is delivered by professors who are skilled in engineering technologies such as manufacturing, electricals, electronic systems, sustainable transportation and urban planning among others.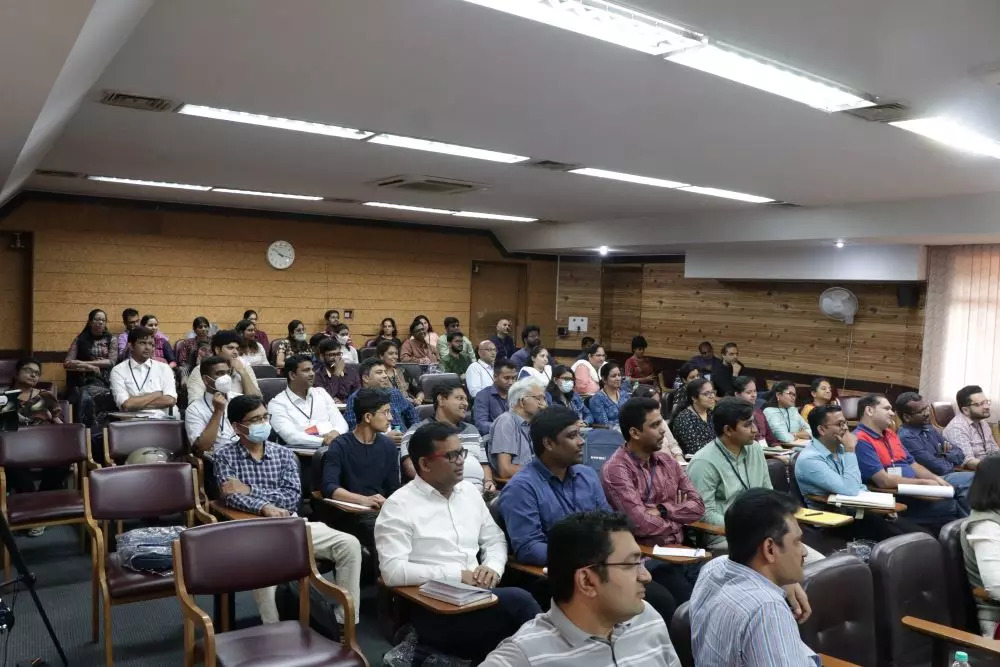 The program also has a capstone project, which allows students to apply the knowledge and skills they have learned to real-world problems. These projects are designed to simulate real-world engineering challenges and provide students with hands-on experience in solving complex problems.
An acceleration towards the right career path
The PG Level Advanced Certification Programme in Mobility Engineering ensures that learners, on successfully completing the programme, can accelerate their professional journey in automotive and mobility sectors. They are also intricately trained to fuel organisational growth by building high-performance mobility solutions. As per a report, it is estimated that skilled professionals in the mobility sector get up to 35% hike in remuneration. Further, with close to 50 million jobs estimated in the Indian EV space by 2030, this programme could be the push that Indian auto professionals were looking for.
About the programme
Programme Fee: ₹2,50,000/-
Qualification: Degree: B.E/B.Tech/M.E/M.Tech or equivalent master's degree
Marks: Minimum 50% marks in Degree
Experience: Minimum 2 years
With the automotive industry prepping up to enter its golden period which is renewable and sustainable at large, it is time for professionals to drive into the future of mobility. IISc's PG Level Advanced Certification Programme in Mobility Engineering makes it possible for automotive professionals to stay ahead in this game with an all-round programme that is designed for the best career outcome.
Click here to know more about the programme.
Disclaimer: This article has been produced on behalf of Talent Sprint by Times Internet's Spotlight team
link