This one-off Rolls-Royce Phantom Syntopia was created by the automaker in collaboration with fashion designer Iris van Herpen, who said the concept of "weaving water" inspired the car. That should make it clear what we're dealing with here.
Starting with a Phantom Extended as the base, the Syntopia has a bespoke scent—yes, its own special smell—and a one-off paint color.
The Syntopia is already spoken for and will make its way to someone's vehicle collection in May.
If you have to ask, you can't afford it. Actually, no matter what you ask about the car in question, you still can't buy it. And if your question is "Why?" we're not sure we have the answer.
The car in question here is a one-off Rolls-Royce Phantom called the Syntopia. Iris van Herpen, whose most recent fashion collection dropped models into water to show off the clothes, collaborated with Rolls-Royce to customize a Phantom Extended, inspired by the concept of "weaving water," van Herpen said. Rolls-Royce calls the car a "bespoke masterpiece," and it's clearly intricate. We believe the company's statement that the project, from conception to completion, took four years.
You, of course, are free to see it less as a work of art and more as an exercise in exploring fanciful "luxury" ideas using someone else's money. While this might apply to many Rolls-Royce vehicles, we don't think we're exaggerating, because this is the first Rolls with its bespoke scent (developed with input from the client who ordered the car), and the paint is a one-off color, Liquid Noir. The scent enters the cabin through a patented scent-releasing mechanism in the headrests.
Inspired by haute couture, or the "art of fashion," in van Herpen's words, the Syntopia takes its name from van Herpen's 2018 collection. For her part, van Herpen said she wanted the car to create the feeling in the driver or rider that they were "being overwhelmed by the forces of nature."
The Syntopia's exterior is a purply, swirly take that elevates the elegant Phantom's design. The company said the iridescent paint has blue, magenta, and gold undertones. The Liquid Noir color starts with a solid black paint covered by a color-shifting overlay and a clear-coat outer layer with integrated pigment. Developing this new paint took Rolls several months, requiring more than 3000 hours for testing and validation.
The interior uses pieces and designs made by the Rolls-Royce Bespoke Collective in Goodwood and van Herpen's team members in Amsterdam. The front seats are covered in Magic Grey leather, and there's a silk-blend fabric on the rear seats. The Weaving Water Starlight Headliner uses one piece of leather shaped into a 3D design thanks to woven nylon fabric that looks like a silver "liquid metal" texture. There are also 162 "delicate petals made of glass organza" and almost 1000 sparkling fiber-optic "stars" inside. Rolls said that installing the headliner alone took nearly 700 collective hours of work, including the time its designers took to select this particular sheet of "flawless leather" from more than 1000 hides. Not sure if this is what van Herpen meant by "being overwhelmed by the forces of nature."
The Phantom Syntopia will find a home in a client's private collection in May. Rolls-Royce has promised that it will never replicate this vehicle.
This content is imported from poll. You may be able to find the same content in another format, or you may be able to find more information, at their web site.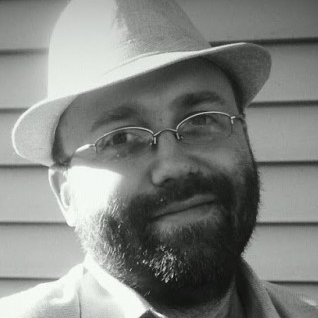 Contributing Editor
Sebastian Blanco has been writing about electric vehicles, hybrids, and hydrogen cars since 2006. His articles and car reviews have appeared in the New York Times, Automotive News, Reuters, SAE, Autoblog, InsideEVs, Trucks.com, Car Talk, and other outlets. His first green-car media event was the launch of the Tesla Roadster, and since then he has been tracking the shift away from gasoline-powered vehicles and discovering the new technology's importance not just for the auto industry, but for the world as a whole. Throw in the recent shift to autonomous vehicles, and there are more interesting changes happening now than most people can wrap their heads around. You can find him on Twitter or, on good days, behind the wheel of a new EV. 
link