If you are a creative person who also happens to love cars, your dream job most likely is to be an automobile designer. But do you know what it takes to become a top-level car designer? If not then it's not really your fault because not many people are talking about becoming a car designer. Let's discuss what it'll take for you to design upcoming cars and motorcycles:
Understand the job and Automotive Design Industry
The development of a car takes a lot of people working together in harmony. "Harmony is a key here. The marketing team and the bosses decide the intent of that vehicle: Is it a sports car? Is it a supercar? Is it a family saloon? SUV? Super saloon?
The basic idea is thrown at the engineers and designers. So the form has to follow a function. And design often takes a backseat if it compromises the functionality of a car, bus, truck, MPV, etc.
Most people think that car designer just means making a car look good to look at. However, automobile designers work on three core areas: Exterior looks, Interiors, and colour & trim selection. All of these tasks are crucial and can make or break a car. Watch this video to see what goes behind designing a car:
Exterior designers start out with making several sketches of what a car should look like. Some prefer to start out with pencil and paper, others move straight to the 3D CAD tool. In the later stages then move to clay model and carve out their concept. The clay model is then converted to digital form. This digital file is shared with the management and the suppliers so that they know what to expect. The quality and details of the digital file are refined until all the dimensions, materials and tolerances are finalized.
Interior designers have a more difficult job in my opinion because people often overlook a mediocre exterior design if the interiors and features are at par with the competition. Car passengers are constantly interacting with the interior elements like buttons, steering, seats, cubby holes, etc. Imagine if button placement is wrong, seats are not comfortable, the dashboard is too high and hampers visibility, or it just looks dated. Yeah, even one of these things will drive me nuts.
Trim & Colour Designers take decisions about what materials are to be used inside and outside and car. Materials such as leather, fabric, carpets, plastics, chrome, carbon fiber, alcantara. They have to take into account the cost, colour combinations, and overall ethos of the vehicle. They are the behind popularity of alcantara steering wheels in most sports cars nowadays. For this job profile, Textile and fashion design degree is preferred.
It also helps tremendously when car designers are also aware of basics for car mechanical and design limitations. Engineers find them easier to work with and it can speed up the design process. Watch this interview of Pratap Bose, VP Global Design at Tata Motors:
Get the Required Education

Apart from having natural talent, a bachelor degree in automobile designing is very much required for car designing jobs. The design school curriculum gets updated quite frequently according to the industry changes. These schools have close connections with automobile companies and therefore, their degree is well respected by the car manufacturers. Many students are directly scooped up from these schools during recruitment drives

Sometimes you might not find a seat at automotive design course. In that case, your second best option is the industrial design or industrial engineering program.
– Bachelors Degree
Some of the good bachelor design programs prepare you well by going over the mechanics of automobiles and vehicle dynamics. Accuracy is a big part of it, therefore, get ready to take math classes. You will also be taught to use tools like CAD softwares.
– Masters
Since car designing is a specialized job, getting a masters degree is a good idea. Many famous car designers took masters degree to get higher positions in a company.
Sometimes complementing your design skills with some other expertise is a good idea, therefore one can also consider masters degree in industrial design, aerodynamics, or industrial engineering.
– Internships
Your main focus while taking formal education should be on building your portfolio. You need to be constantly looking for good internship opportunities. This way you'll get to work will experienced professionals, understand the industry better, build connections and portfolio.
Learn to use new-age Design CAD Tools

You could have gotten away by using just pencil and paper to sketch car designs a decade ago. However, today you need to be able to use computer-aided-design softwares to fit into the industry. Once you master some of these tools, car designing becomes a much faster process.

Let's look at some of these softwares:

For Aesthetics Designing:

1) Alias by Autodesk: Great tool for sketching and modeling automotive designs. Alias is one of the software used by Aston Martin.

2) 3Ds Max: This tool is used by professional designers to make high-end renderings. Apart from this, this can also be used to develop virtual reality projects.

3) Autodesk VRED: This is a 3D visualization and virtual prototyping software for automotive designers. This software is really helpful to create renderings of car design. Auto companies mainly use it to show design ideas to their management and marketing team.

4) Blender: If you need a cost-effective solution, Blender should be your pick. It's an open-source software that is perfect for automotive designing.
For Technical Designing: Solidworks, Creo Parametric, Inventor, AutoCad, Catia
You don't have to master all these tools but try to get good at using at least two of them. You can download Blender right now for free because it's and open-source software. They also have a strong community of designers to help you.
Invest in online design courses
You must recognize that the automobile designing jobs are quite limited and therefore it makes to take up extra online design courses to get that edge.
Use Social Media Marketing

I said earlier that building your portfolio should be your number one task. Once you get some work under your belt, it becomes much easier to approach any car manufacturer for a job.

While you're building your portfolio why not showcase your work using social media marketing? Yes, it's much easier than ever to build authority in this space by putting your work out there. Let's see some of the strategies that will benefit budding car designers:
Use Popular social media platforms
Instagram, Pinterest, Twitter and Linkedin are great platforms to quickly get thousands of eyeballs on your design work. All these platforms also encourages two-way interaction in form of comments which will help you get feedback instantly.
As you keep publishing on these platforms, you'll naturally get a big following. And your work will start getting in front of industry leaders.
Submit Car Renderings to Automotive Publications
Automotive Publications are always looking interesting content. Things like spyshots and car renderings are on top of there list. Why not submit your designs to be published in their magazine or website. Offcourse, you should also ask them to give credits to you.
Build your portfolio and promoting it should go hand in hand. Along with building your authority, the direct feedback will really help you improve your designs.
Attend car shows and network with potential employers
Go where your future employers hangout, ie car shows. Networking with the right people can do wonders for your automotive design career. Attend all the automobile industry related trade show in your region. Fly out if you have to but being present at these events is definitely worth it for you. At these events, visit showcasing booths of car manufacturers and introduce yourself and maybe exchange visiting cards.
Lookout job postings of car companies
It's obvious that you should be regularly checking out websites of car manufacturer and look for jobs sections. But you should also do it before your formal education is complete. Why? Because you get to see what kind of skills companies are looking while hiring designers. This makes it easier for you to choose what skills you should acquire and not get confused.
Be willing to move overseas
The number of job openings in the automotive designing department is very few. Therefore, it does not make sense for you to limit your options by refusing to move overseas. As a car designer, you'll most likely work out of company's R&D center.
How popular car designers got started
Previously, We discussed most iconic car designers ever. Out of them, let's look at some designers who are still in the industry. What path did they take to get to where they are today?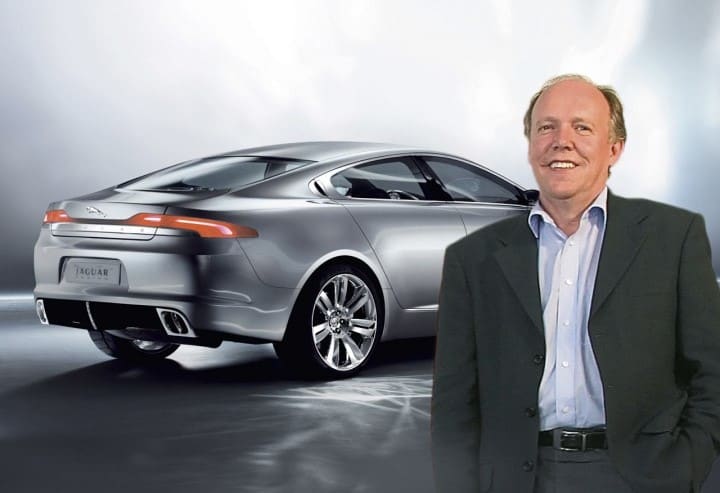 Ian Callum:
Ian Callum was born in Scotland and always wanted to be a car designer. In fact, he submitted his design to Jaguar when he was 14, hoping that it will land him a job.
But he realized that it will take education in designing before he's taken seriously. So, his graduated with a transportation design bachelor's degree from Aberdeen College and Industrial design degree from Glasgow school of art. He stacked it up with a Master's degree in vehicle design from Royal college of art, London. Jaguar F-Type is one of his recent designs
Chris Bangle
Some people just love Chris Bangle designs or hate them. But he's one of the most well-known car designers. Chris is born and brought up in USA. He did his graduation from Art Centre College of design in California. After that, he did a Masters in Industrial Design from Madison University. BMW E60 5-Series is one of his designs.
Shiro Nakamura
One of the best designers in Asia in Shiro Nakamura, who's earned a nickname "Fingers" due to his creative ideas. He comes from Japan and graduated with an Industrial design bachelor degree from Musashino Art University, Tokyo. He then went to California's Pasadena to get his B.Sc degree in transportation design. Nissan GT-R is one of his popular creations.
As you can see there is a pattern in this. Most of them were committed to being a car designer from a young age. And the education that they acquired also shows a certain pattern. The well-known automobile designers are top of the cream. These designers have dedicated their whole life honing their craft, only then they got to reach a level where a car manufacturer trust them enough to spend millions of dollars on their design.
Read about other car designers as well.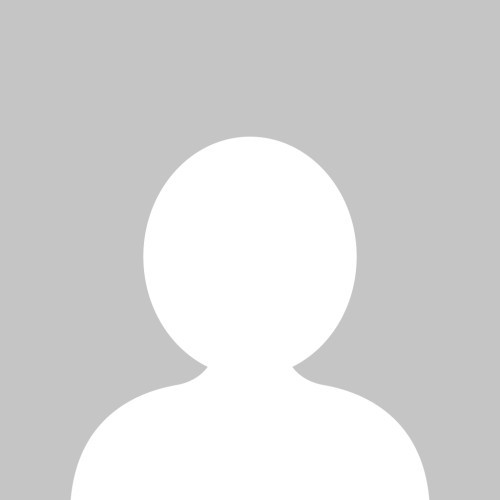 Latest posts by Siddharth Sharma
(see all)
link