As the automotive industry becomes increasingly connected and autonomous, wireless communication and remote sensing creates challenges that require consideration during system-wide integration. Installed antenna performance and government regulations that restrict emissions from electronic devices are just two such challenges. Integrating physics simulations earlier in the design cycle can reduce reliance on expensive measurements and development time. This 60-minute Webinar explores how existing 3D models can potentially be reused across multi-disciplinary analysis, including electromagnetics, which provides the necessary insight required to address modern engineering challenges.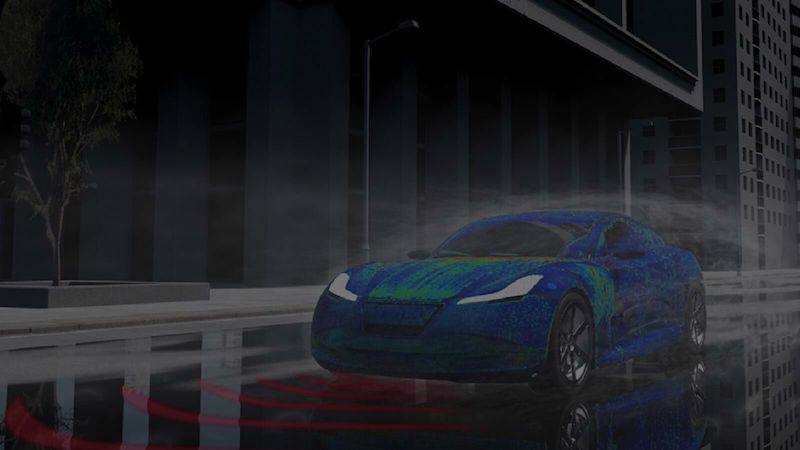 Attendees will learn about:
Accurately computing multi-scale installed antenna performance by accounting for both the transmission through a radome and coupling with the vehicle
Improving the shielding effectiveness of an enclosure based on the radiated emissions from a printed circuit board
Visualizing immeasurable KPIs such as electromagnetic fields' specific absorption rate (SAR) inside posable human phantoms
Minimize broadband interference with wire harnesses by considering multiple routes and shielding options
An audience Q&A with the speaker will follow the technical presentation.
Speaker:
Derek Campbell, SIMULIA Industry Process Consultant, Dassault Systèmes

Derek Campbell holds a bachelor's degree and master's degree in electrical and computer engineering from the Georgia Institute of Technology. He serves as the SIMULIA Industry Process Consultant for Dassault Systèmes. During his education, Derek worked at the Georgia Tech Research Institute, helping with antenna measurements and developing remote geo-location algorithms. He has been representing CEM simulation software across many industries and design challenges for more than a decade.
Moderator:
Amanda Hosey, Editor, SAE Media Group

By registering for this Webinar you agree to receive product announcements and special offers from SAE International via e-mail. By submitting your personal information, you agree that SAE Media Group, an SAE International Company, and carefully selected Partner Sponsors of this content may contact you and that you have read and agree to the Privacy Policy (CA Residents refer to Section D of the Privacy Policy). You may opt-out from communications at any time. You may reach us at This email address is being protected from spambots. You need JavaScript enabled to view it..

link