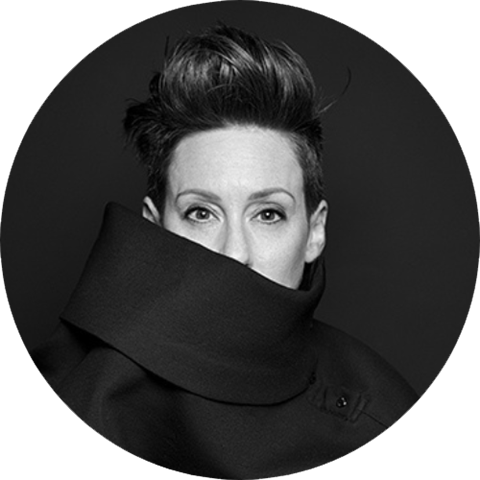 Jennifer Kolstad
Global Design and Brand Director – Ford Motor Company
Speaker
READ BIO
BIO
Jennifer has dedicated her career to shattering paradigms. Mega-scale buildings, boutique business, and CX experiences equally share in human-scaled considerations impacting brand, our connection to place, and predictive user outcomes.

Jennifer has expanded the practice of design to include social science, ecology, education, community building and other synergistic core competencies, and is forging opportunity for designers to THINK, MAKE, and TEST fusing applied research with the pursuit of design excellence.

Decades of global experience in retail, luxury hospitality, healthcare, higher-education, national security, manufacturing, and workplace validate a collaborative model of practice where one typology advances another.

As the 2020 American Society of Interior Designers (ASID) National Chair, Jennifer co-authored a strategic plan ensuring relevance, longevity, and our expanded value proposition as human-experience designers.

Today, Jennifer is the Global Design & Brand Director at Ford Motor Company where she is evolving Ford's iconic brand and culture. Rethinking retail for an electrified future, designing the future workplace for equity and inclusion, WELL prioritized manufacturing environments – these challenges advance notable population segments through design.

Jennifer has appeared to Fortune's 2022 Brainstorm, PBS Newshour, NBC News, and Microsoft Envision, speaking on the future of work. She is a member of the Health Advisory Council at the School of Design and Creative Technologies at Dell Medical School's Design Institute for Health at UT Austin, has presented at the ANFA/Salk Annual Conference, IDEC's Annual Conference, and The Design Museum Everywhere Innovation Summit. Jennifer has been an invited keynote, lecturer, and juror at the Darden School of Business, Utah State University, UT Austin, University of Michigan, and National ASID SCALE Conferences.

Jennifer achieved a Master of Architecture degree from Illinois Institute of Technology (IIT) and was a recipient of the SOM Graduate Fellowship. Prior to Ford she designed at SOM, Gensler, HKS, and ALDAR in the United Arab Emirates.

She has been published in Metropolis, Interior Design Magazine, Architectural Digest, House and Garden, Great Lakes Design, D Home, PaperCity, and Healthcare Design.
link